Why join.
L'ÉCOLOGIE EST UNE RÉVOLUTION CULTURELLE.
Through its eco-responsible approach, LA RESERVE DES ARTS aim to be much more than a classic recycling / reuse center, but a laboratory for experimenting with new techniques and recovering waste materials.
DEVENEZ ACTEUR·RICE DU CHANGEMENT !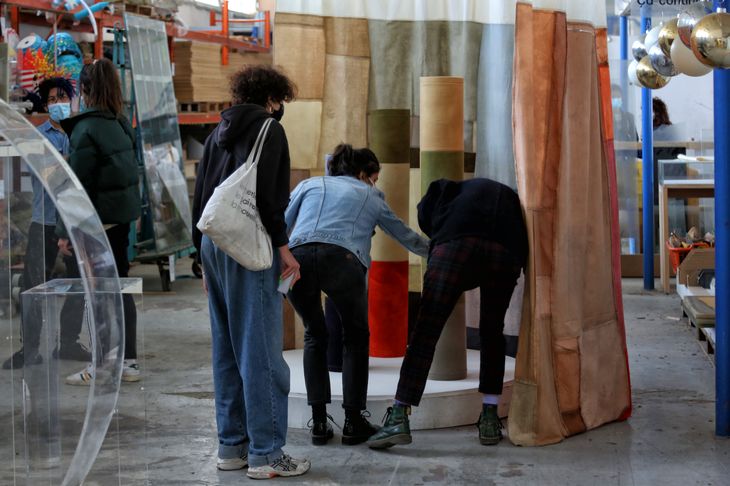 01 You are looking for new materials and techniques.
02 You want to professionalize yourself or share your know-how.
03 You want your art to be in accordance with a circular, supportive, and sustainable approach.
04 You want to reduce your waste and your ecological footprint.
05
You wish to have access to services [collection, awareness-raising programme].
06 You want to set up eco-responsible projects.
ADHÉRER AUX VALEURS.
Reduce the environnemental impact of creation.

Support local and circular production.
Stand together with the culture sector.

JOIN FOR.
allowing the association to show solidarity towards culture.
tacking part in the funding of solidarity projects.
commiting to the sustainability of the circular economy..
Pour adhérer à l'association, vous devez être professionnel·le du secteur de la culture, de la création ou de l'artisanat


(

Artiste, Artisan.e, Demandeur.se d'emploi, Intermittent.e du spectacle, Auto-entrepreneur.se, Jeune actif.ve, Salarié.e culturel.le, Association, Institution, Structure éducative, Entreprise)
et/ou Etudiant·e.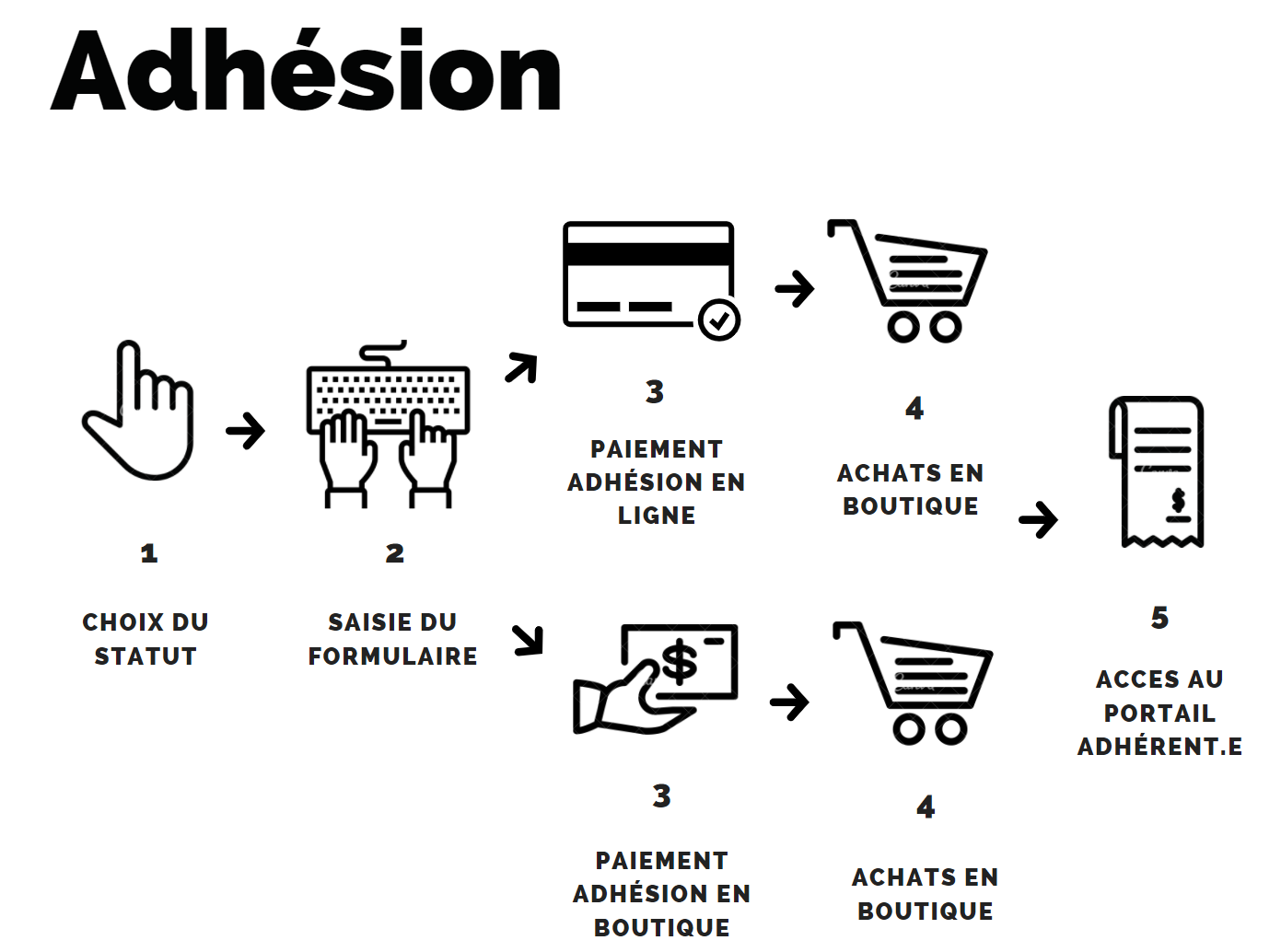 INDIVIDUEL.LE.S
(étudiant.e, artiste, artisan.e, demandeur.se d'emploi, intermittent.e du spectacle, auto-entrepreneur.se,jeune actif.ve, salarié.e culturel.le),
ASSOCIATIONS
,
INSTITUTIONS
,
STRUCTURES EDUCATIVES
,
ENTREPRISES
,
GRANDES ENTREPRISES
).
02
SAISIE DU FORMULAIRE D'ADHESION :
Les champs encadrés en noir sont obligatoires et permet la validation du formulaire. Le chargement du justificatif est obligatoire.
03 PAIEMENT DE L'ADHESION
EN LIGNE
:
Suite à la saisie du formulaire d'adhésion, vous recevez un accès à votre portail Adhérent.e (cf. 05) et au paiement de votre adhésion en ligne. N'hésitez pas regarder dans vos spams !
OU
03
PAIEMENT DE L'ADHESION
EN BOUTIQUE
:
Vous pouvez choisir de venir directement effectuer vos achats et régler votre adhésion en caisse
dans l'une de nos boutiques.
04 ACHAT EN BOUTIQUE
:
Une fois votre formulaire d'adhésion remplie, vous pouvez venir effectuer vos achats dans
l'une de nos boutiques (
Pantin, Marseille, Paris 14
).
05 ACCES AU PORTAIL ADHERENT.E :

Votre Portail Adhérent.e vous donne accès à vos factures d'achat.
Pour toute question, contactez-nous :
adhésions 'Papier', 'Bois', 'Cuir'
adhésions 'Papier', 'Bois', 'Cuir'

adhésions 'Papier', 'Club des écoles"
adhésions 'Papier', 'Bois', 'Cuir'
adhésions 'Marbre', 'Innovation'